Share this re:Mix gift card with your loved ones, personalise it, and let them choose a material color they will love. Every gift card includes an English, German and French version.

Regular price
€199,00 EUR
Regular price
Sale price
€199,00 EUR
Unit price
per
Sale
Sold out
Delivery in 90 days from gift card purchase

We deliver re:Mix in 90 days from when you buy this gift card, as long as the gift card is used within that period.

If the gift card is used after the 90 days period, we ship in 2 weeks after that date.

Why the long delivery time?

We are scaling our production and have several hundreds of orders to assemble and ship, that have been placed by people before the product was commercially available.

In many ways, ordering your re:Mix is much more than a simple purchase:

🌈 It brings you on a journey where you see how your re:Mix is actually made. It takes us about 3 months to order all the parts, and test, assemble and ship to you - and we share that experience with you.

🤙🏽 It allows us to stay an independent company. Your orders finances our operations up-front.
Free shipping & returns for re:Mix
2-year limited warranty for re:Mix

2-year limited warranty. Beyond this period, we provide access to repair guides, accessible spare parts and open-source documentation.
View full details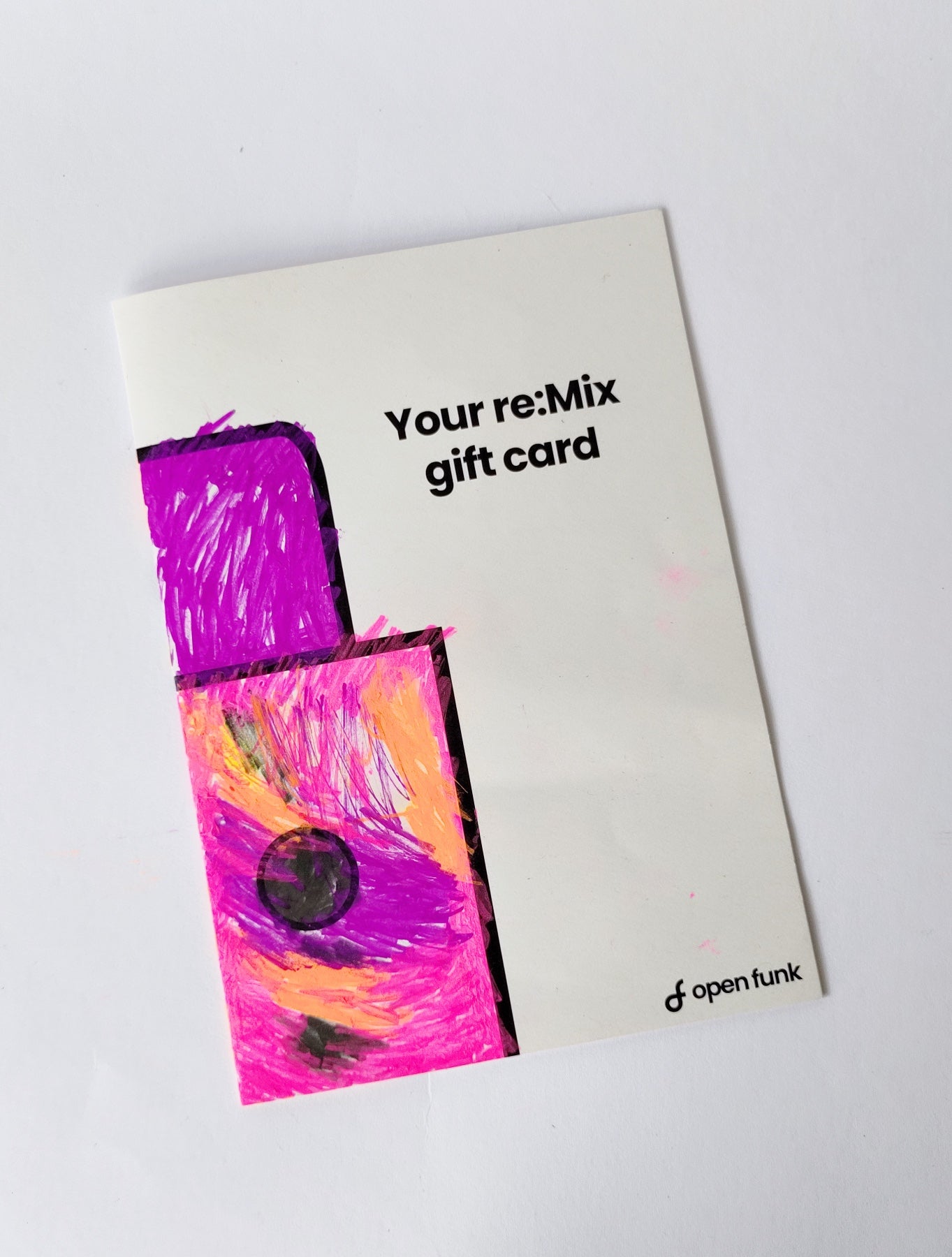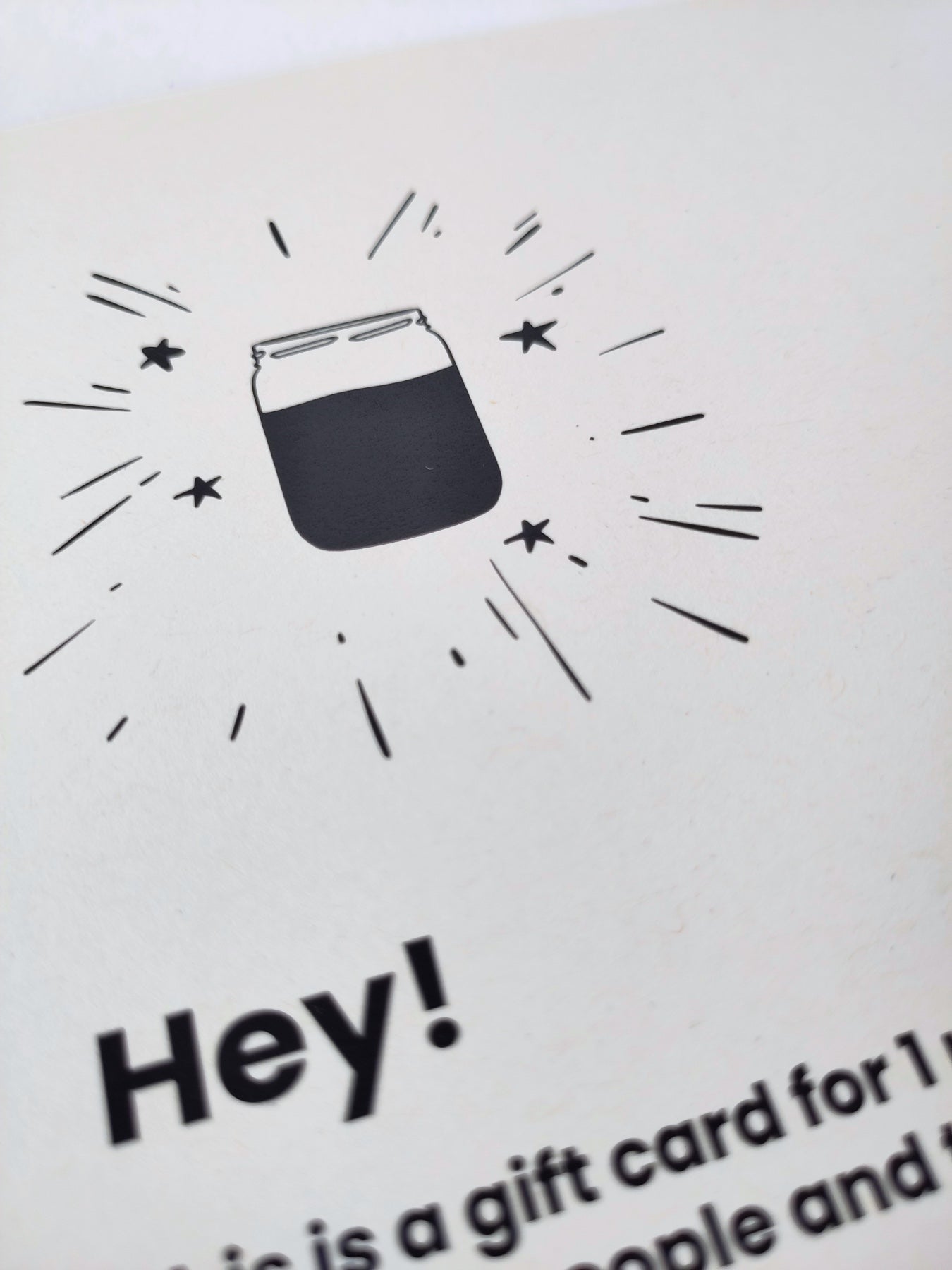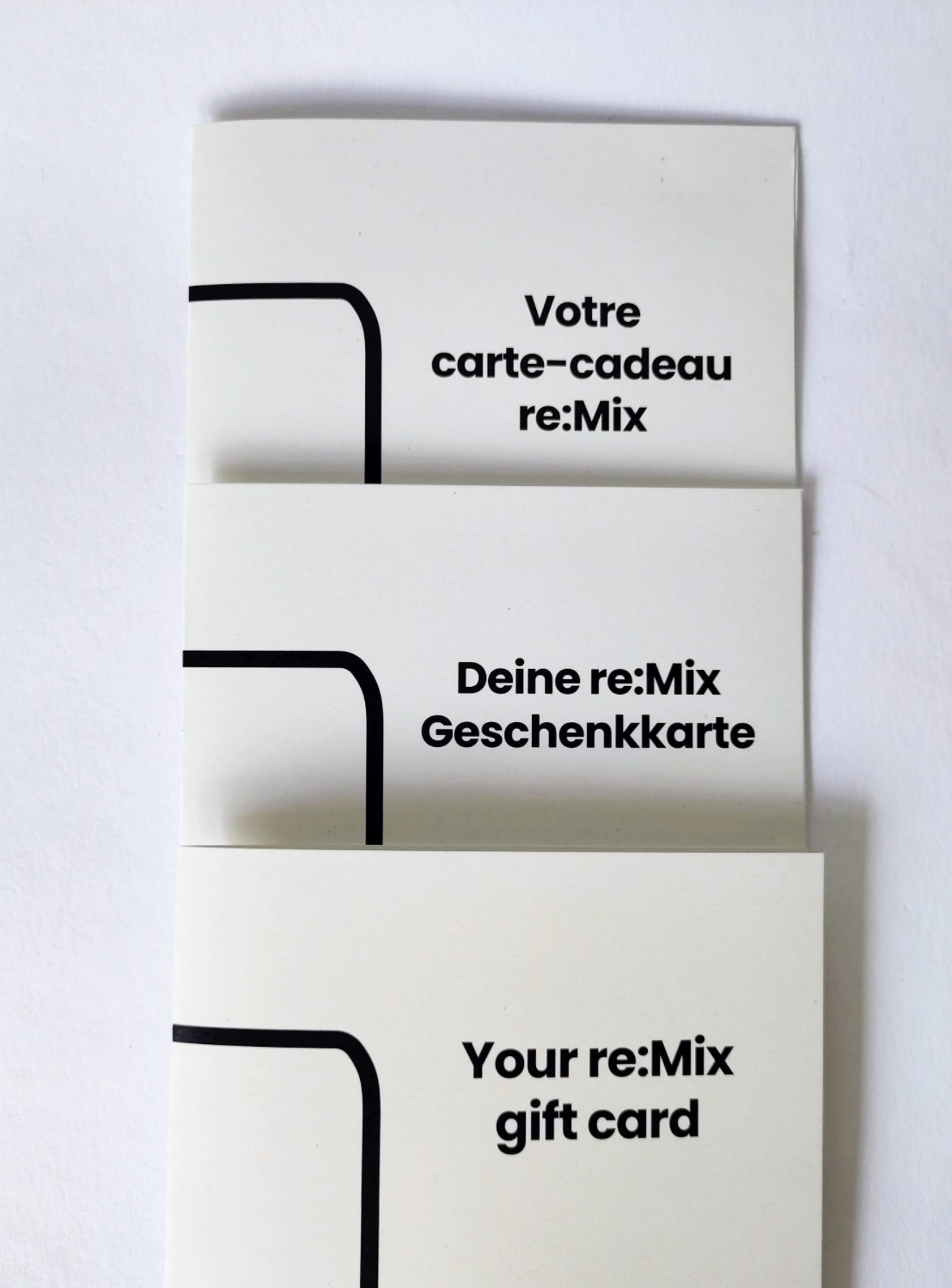 1. Place your order
You pay for the gift card and receive the gift card (EN, DE, FR) and unique code via email.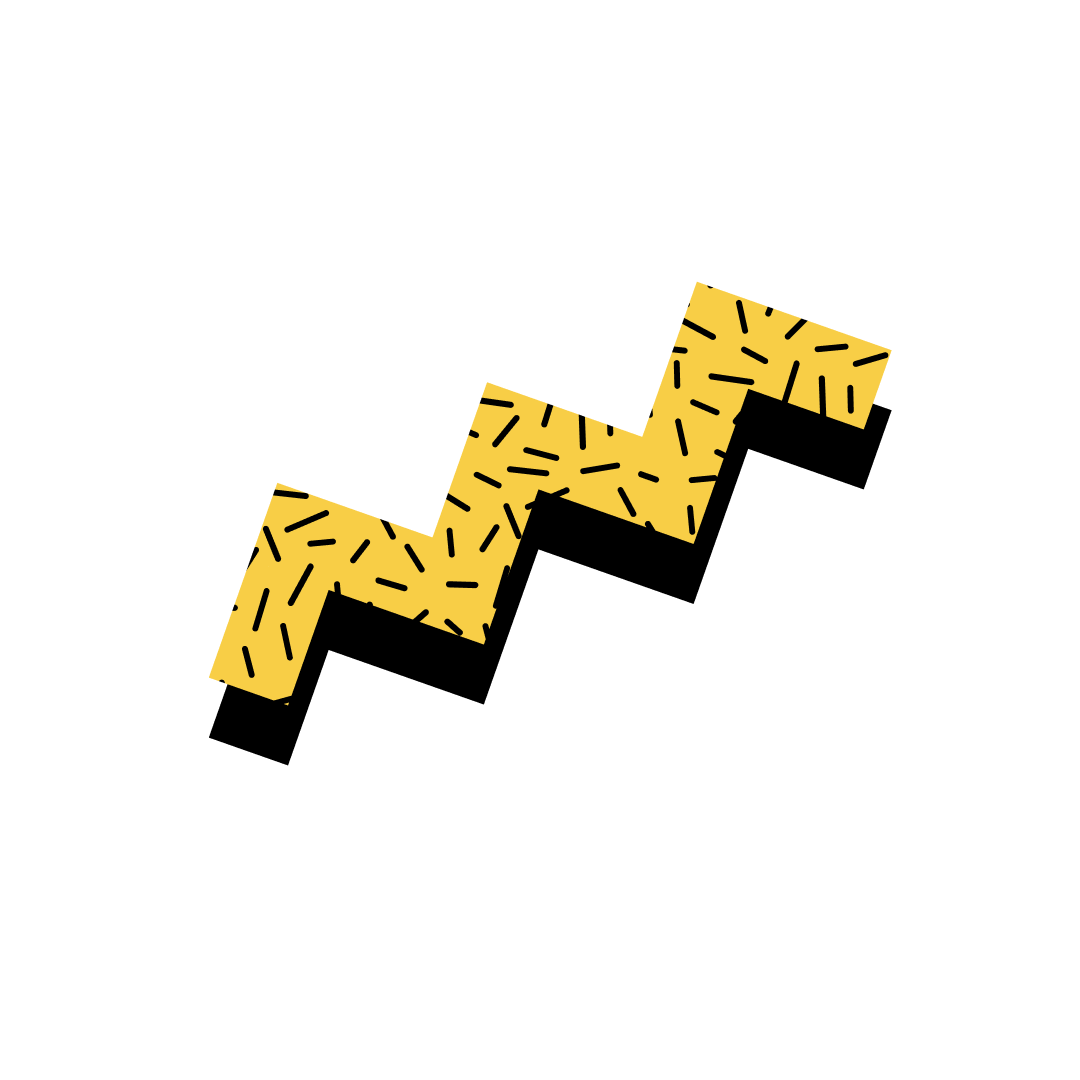 2. Add some funk
Print it, color it, paint it. It's your time to shine.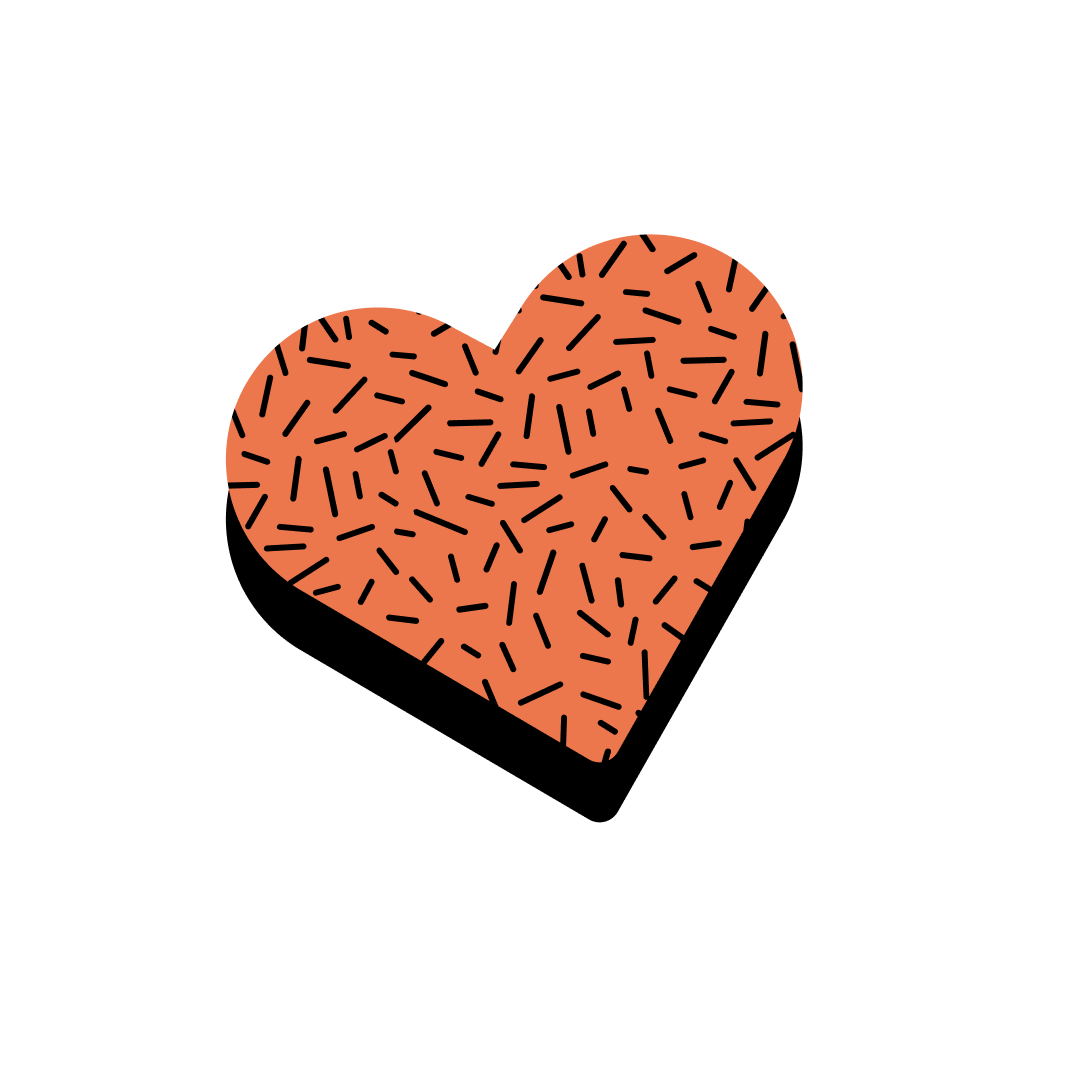 3. Share your gift
Share the card and unique code with your loved ones. Using the code, they choose the favourite re:Mix material on our website and redeem the gift.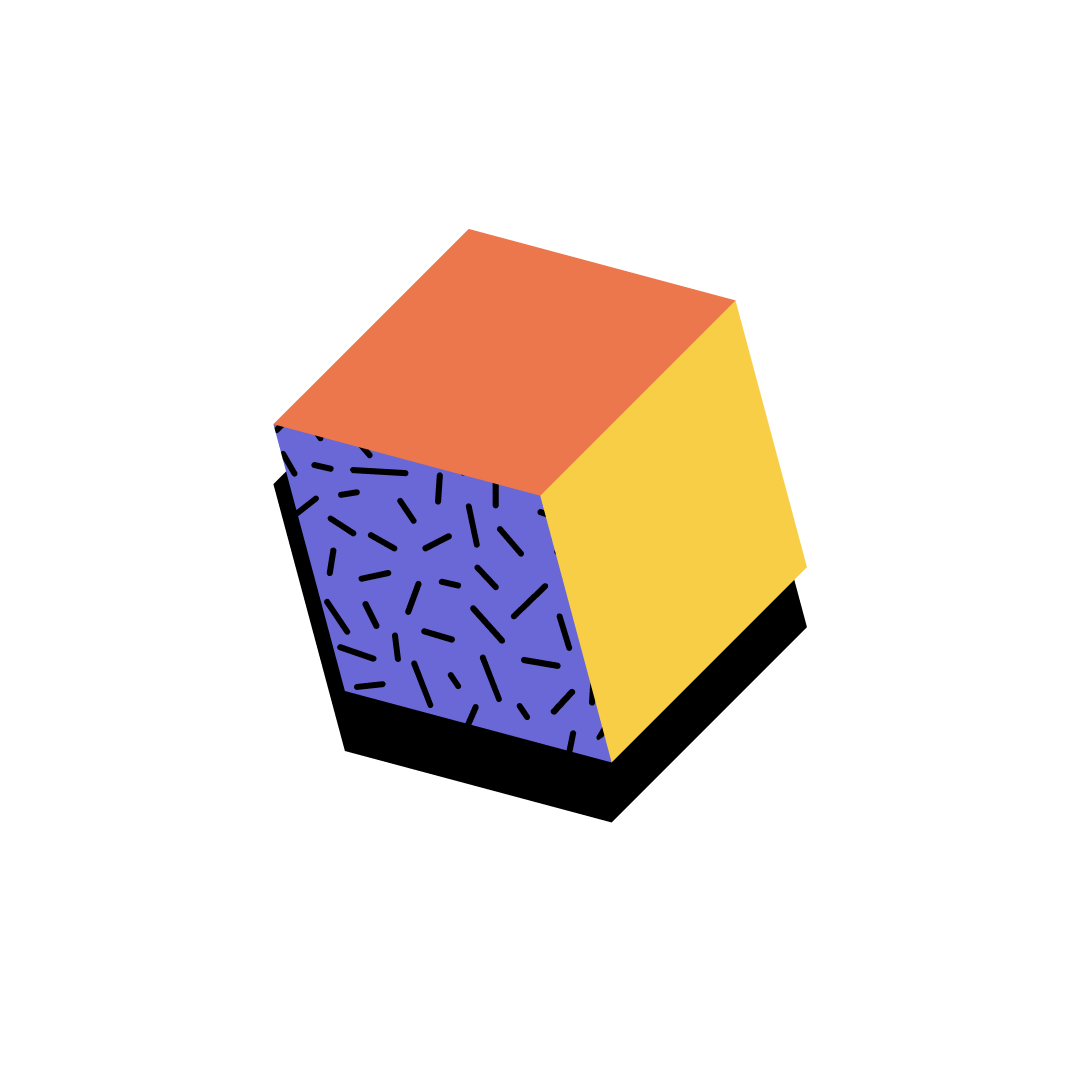 4. We deliver the order
We ship the order based on the material choice made. Happy mixing!